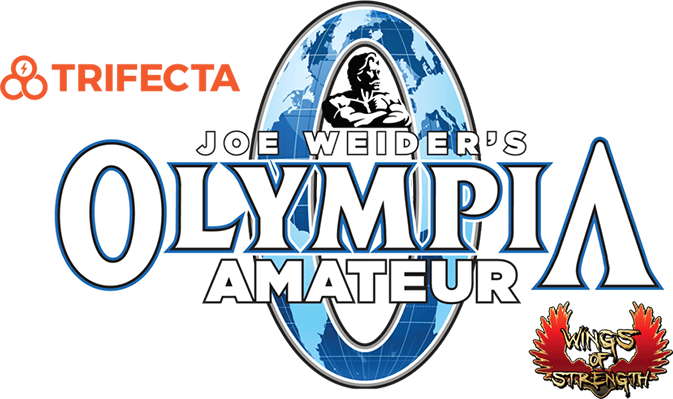 Welcome to the Official registration page for the 2023 Amateur Olympia Orlando. Held in part with the Joe Weider's Olympia Fitness & Performance Weekend in Orlando, Florida. IFBB Pro League Pro Cards will be awarded to the top 3 athletes in each division!
This event is open to ALL athletes in the United States and throughout the world.*
*2023 Qualifications to compete in the 2023 Amateur Olympia USA.


You can also register in person at athlete registration on October 30th at the Rosen Centre Hotel
($250 Late fee will apply)
Event Information
Athlete Check-in:
Venue: Rosen Centre Hotel
Date: October 30th
Time: 4:00pm – 9:00pm
Amateur Olympia Event:
Venue: Chapin Theater at the Orange County Convention Center
Date: Oct 31st & Nov 1st
Event Day Schedules:
7:30AM - DOORS OPEN TO THE PUBLIC 8:00AM - NPC PRE-JUDGING BEGINS

FINALS BEGIN 1 HOUR AFTER PRE-JUDGING ENDS
Tuesday, October 31st, 2023
Masters Women's Bodybuilding 35+
Open Women's Bodybuilding
Masters Women's Physique 35+
Open Women's Physique
Masters Figure 35+
Open Figure
Masters Bikini 35+
Open Bikini
Fitness
Masters Women's Wellness 35+
Open Women's Wellness
Wednesday, November 1st, 2023
Masters Bodybuilding 35+
Open Bodybuilding
Masters Classic Physique 35+
Open Classic Physique
Masters Men's Physique 35+
Open Men's Physique