Joe Weider's Olympia Fitness & Performance Weekend has selected Shaquille O'Neal as its Honorary Ambassador for the 2020 event.  Widely regarded as one of the world's most recognizable athletes, the selection of the Hall of Famer and 4-time NBA champion is part of the Olympia's ongoing initiative to reach new audiences, while inspiring men and women across all sports to embrace the principles of fitness and bodybuilding.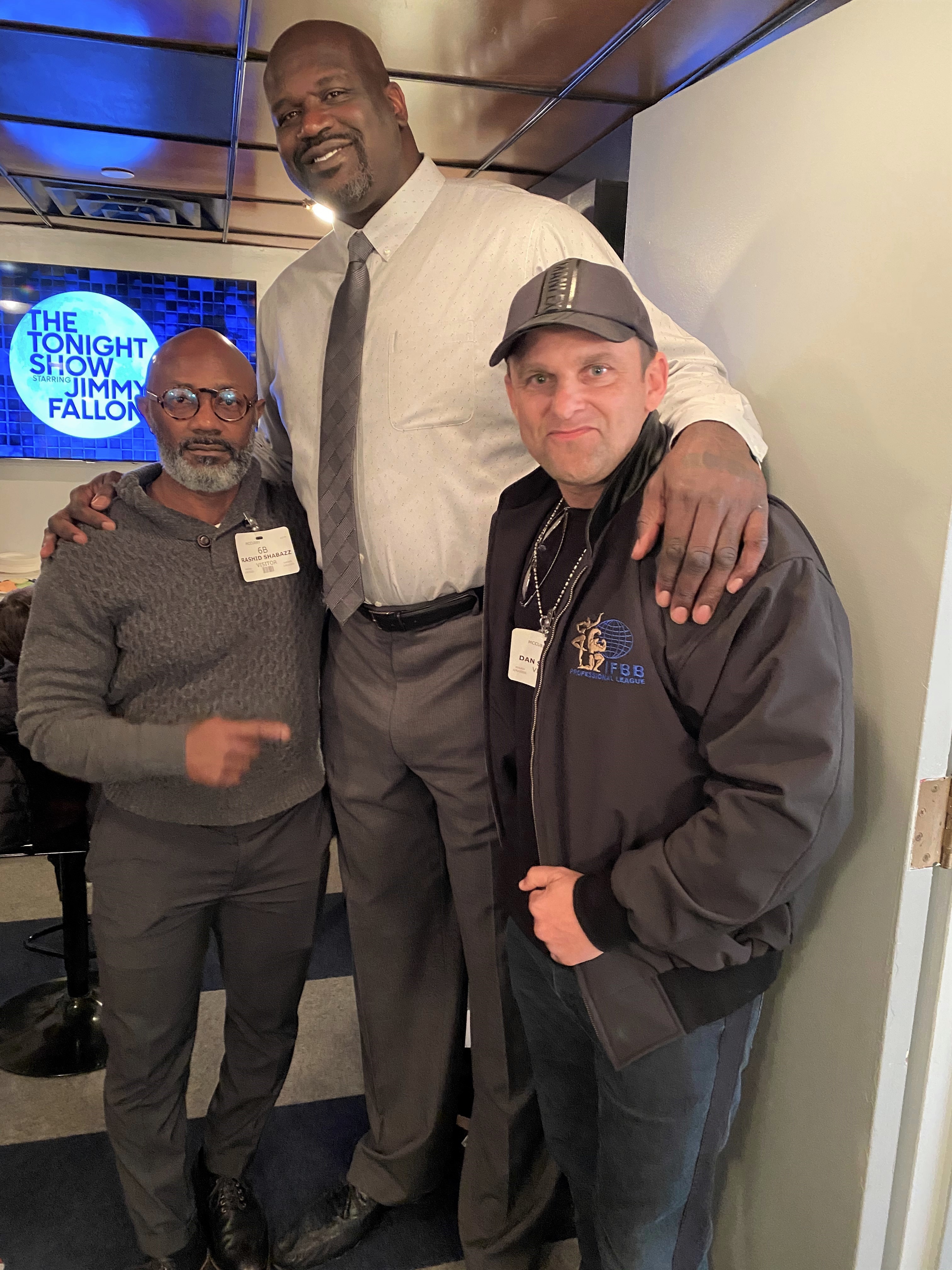 Chief Olympia Officer Dan Solomon explains, "In recent years, Shaq has become an enthusiastic supporter of Olympia Weekend.  He follows the bodybuilding scene with the same authenticity and passion that has made him one of today's most sought after product endorsers and a powerhouse in the world of business and entertainment.  Shaq was in attendance at last year's Olympia and his relationship with the fitness community continues to evolve."
One of the most popular athletes of his generation, Shaq's interest in bodybuilding and fitness will also be on full display the month before Olympia Weekend when he teams up with former IFBB Professional Bodybuilder Roc Shabazz for the inaugural ROC ATLANTA EXTRAVAGANZA presented by SHAQUILLE O'NEAL.  Sanctioned by the NPC and the IFBB Professional League, the August 22nd event will be held in Atlanta. 
Recently named Shaq's Chief Fitness Officer, Shabazz adds, "When Shaq puts his name on something, you know it's gonna be big. We are planning a great experience for the fans, athletes and sponsors."
For 55 years, Olympia Weekend has been the signature event on the fitness industry's annual calendar.  Spearheaded by attendance and sponsorship increases at the 2019 event, plans are already underway for 2020 and organizers have begun laying the groundwork for a series of upgrades to its popular arena production and convention center tradeshow.
As part of his role as Honorary Olympia Ambassador, Shaq will be promoting Olympia Weekend throughout the world while also documenting his own fitness journey to his millions of fans via social media.   
Join Shaq along with the best bodies on the planet in Las Vegas December 17-20 as Trifecta presents Joe Weider's Olympia Fitness & Performance Weekend brought to you by Wings of Strength.  For more information visit MrOlympia.com